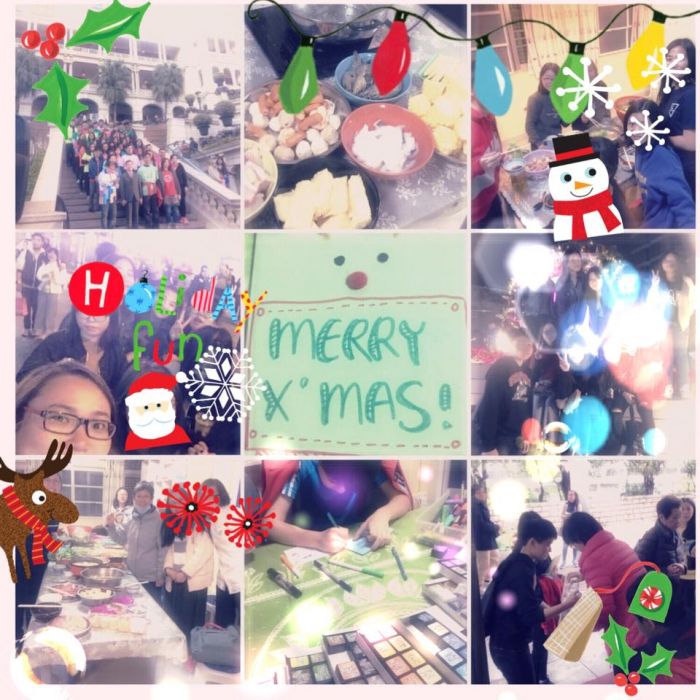 Christmas 2017
I wonder how everyone else spent their Christmas holiday?
Here at the Home Care for Girls, we had a very enjoyable, fulfilling and productive time during the festive season.
Firstly, the girls celebrated Winter's Solstice with a hotpot dinner with Sister Agnes Ho. Then we had Christmas lunch hosted by Rotary Club of Tsim Sha Tsui, followed by a New Years Eve countdown… Needless to say, we had so much fun!
However it wasn't all play. During the month, we sang Christmas Carols at Heritage 1881 in Tsim Sha Tsui and fund raised for the Child Development Matching Fund (CDMF). We also made Christmas cards for all of our volunteers and raised funds for our Home.
This has truly been a wonderful and eventful holiday, and we do not take this for granted. so we want to send our heartfelt gratitude to all our volunteers, generous donors and supporters.
We wish you all a happy 2018 that will be full of joy and love!