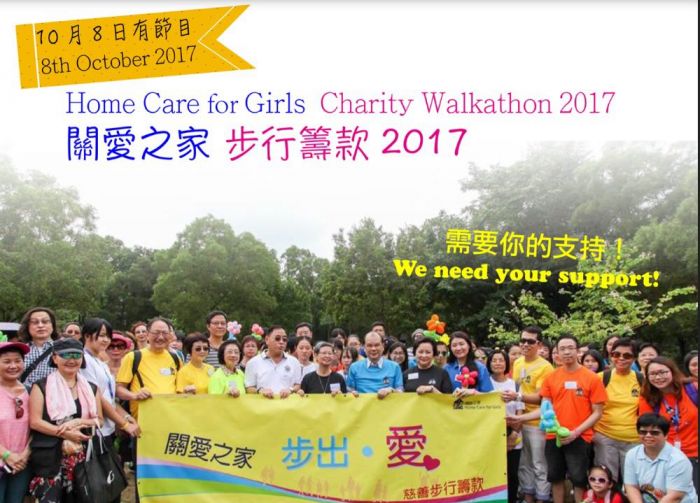 Home Care for Girls Charity walk 2017
Home Care for Girls Charity walk 2017
Another year had gone and the life of our girls had changed. Some are willing to back to school; some rebuild their family relationship, and also their trust to others.
We appreciate your supports to help us provided better Home Care Service and much more, let our girls feel warm and care in harsh situation. Now the annual Charity walk has come! We need your supports to work on our mission. Let's join us and be part of this wonderful event!
Date: 8th October, 2017 (Sunday)
Time: 11:00am
Ceremony Start Time: 11:30am
Ceremony Venue: Hong Kong Science Park Amphitheatre
Route: Start from Hong Kong Science Park Amphitheatre and finish at Tai Po Waterfront Pak
Walking time: around 1 hour and 15 minutes
Entry:
(1) Please complete the entry form and return to us via fax or mail, on or before 15th September, 2017. Hardcopy is accepted. Entry form please kindly
ind in the attachment.
(2) Bring along the completed entry form to the venue on 8th October, 2017